Pontiac info and sites
From Crankshaft Coalition Wiki
by: Cobalt327
(Click here to edit this page anonymously, or register a username to be credited for your work.)


| | |
| --- | --- |
| Warning: | Be sure to verify all Pontiac info found on the internet, in print, or by word of mouth. There is a LOT of erroneous and misleading info out there- even from so-called experts, pros and gurus. Remember: Trust but verify! |
[edit]
Sites for Pontiac parts and info:
Central Virginia Machine Service
Franks Pontiac Parts and Auto Dismantling
Pacific Performance Racing


Note: pacificperformanceracing.com expired on 10/17/2013 and is pending renewal or deletion.
1946-'55 Pontiac engine specs from secondchancegarage.com
[edit]
Pontiac forums:
[edit]
Pontiac magazines on the web:
[edit]
Original build information
Ever wondered how your Pontiac was originally equipped? A service has been established by Pontiac Historic Services, P.O. Box 884, Sterling Heights, MI, 48311-0884 to research original build information for 1989-back Pontiacs. See them on the web at www.phs-online.com. Information on your Pontiac is $65.00 ($75.00 U.S. for international orders) as of 2012.
[edit]
Pontiac books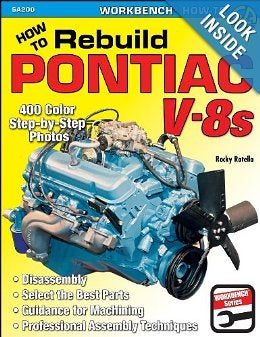 [edit]
Resources