Transmission holding fixtures
From Crankshaft Coalition Wiki
by: Cobalt327, Crosley, Jon, Neighbors
(Click here to edit this page anonymously, or register a username to be credited for your work.)


Fixtures to hold automatic transmission for rebuild, inspection, storage.
GM transmissions
Plastic bucket method
A very simple method of using a plastic 5 gallon bucket with a flexplate on top.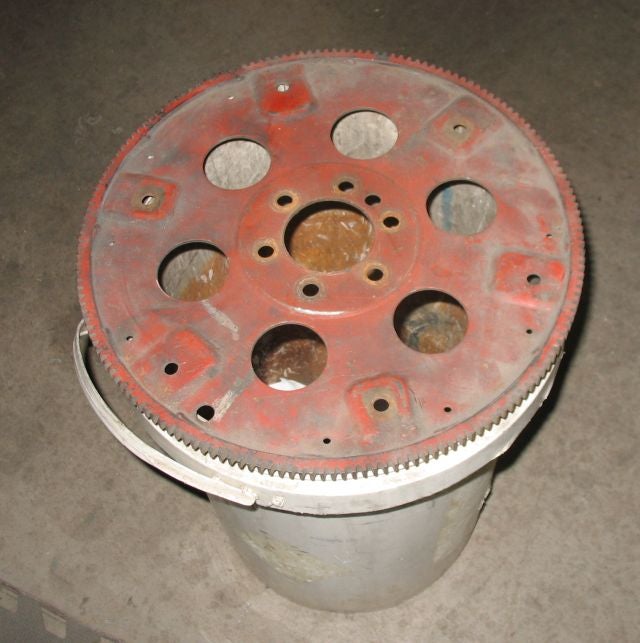 Set the transmission case on top of the flexplate.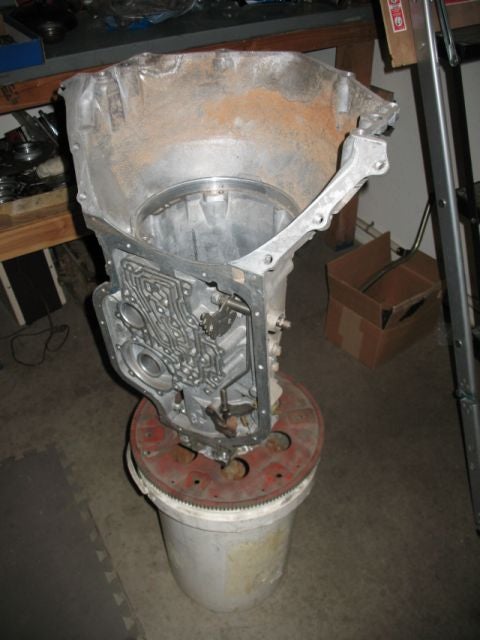 Purpose built stand
Photo shows a Powerglide on a fixture that has pegs to slide into the hole for engine dowel pins.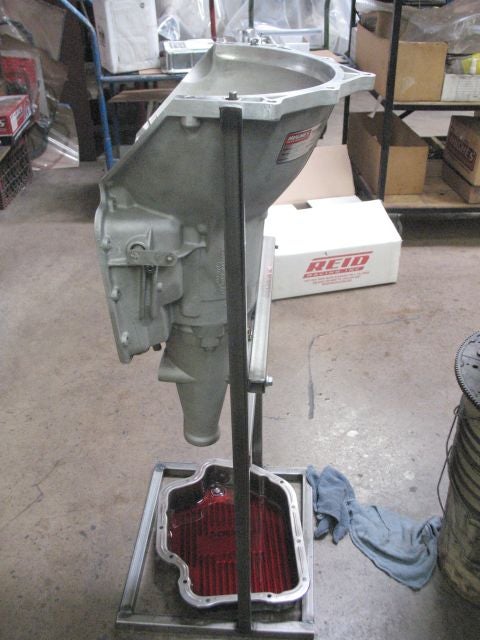 This fixture can be attached to a bench or engine stand device. This design allows the trans case to be rotated during the reassembly process. Take care to make sure the bench or engine stand is stable enough to hold the weight as the trans is rotated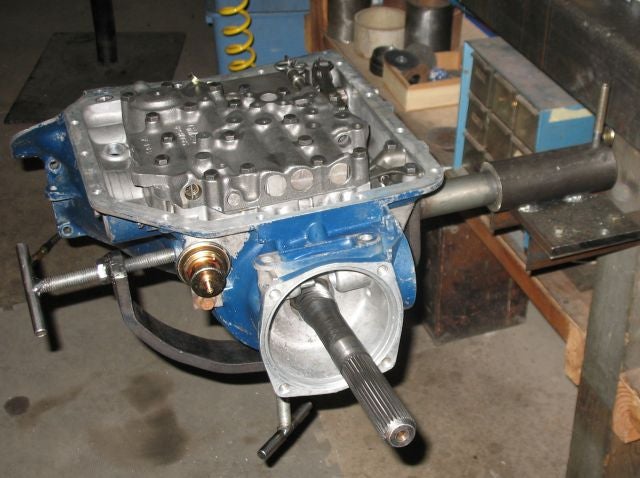 Ford automatics
Transmission case use
C-4 trans sits on a broken Mopar case for assembly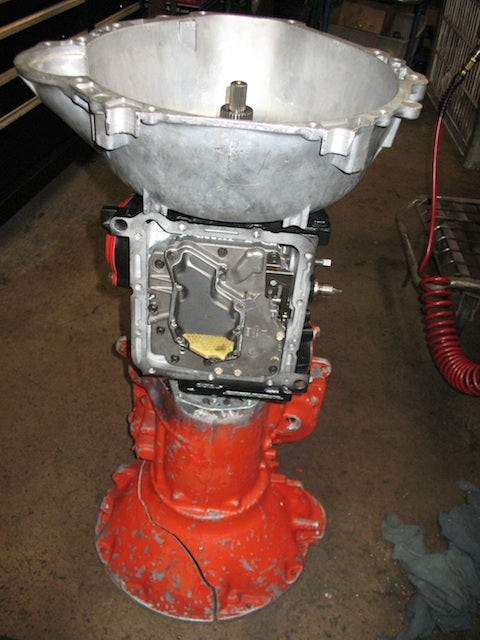 Engine stand used to hold transmission
In cases where work is being done on the valve body or tailshaft and access to the front pump inward isn't necessary, an ordinary engine stand works well. The transmission case is bolted to the engine stand as though it were an engine. The transmission can then be rotated if needed and is at a comfortable level to work on standing up.
It's always a good idea to use large washers or plates having an equal thickness between the transmission and the engine stand to distribute the weight of the transmission from being concentrated at the bellhousing bolt holes.