How to rotate tires
From Crankshaft Coalition Wiki
by: Alittle1, Cobalt327, Jon
(Click here to edit this page anonymously, or register a username to be credited for your work.)


This page may have copyright issues.
Please cleanup and edit as necessary to avoid copyright conflicts.
For details, see our copyright policy.

In most cases tires should be rotated every 6000 miles (10,000 Kms). Rotating the tires will even out the wear patterns that have developed over the course of your tire's life. Study the following diagram to learn how to rotate your tires and add life to your tires.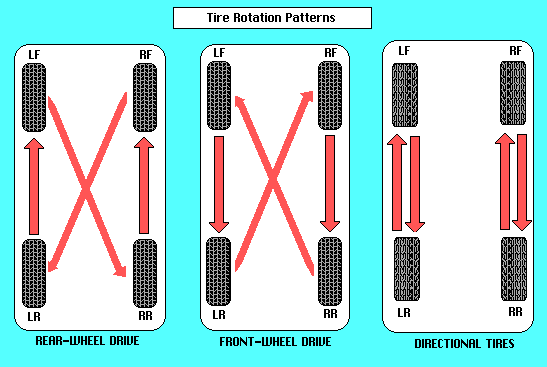 Warning: Always follow the vehicle manufacturer's recommendations.