Homologation
From Crankshaft Coalition Wiki
by: Cobalt327, Jon
(Click here to edit this page anonymously, or register a username to be credited for your work.)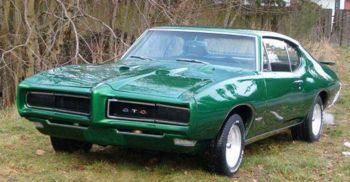 [edit]
Overview
Homologation is a noun meaning "confirmation", "approval", or "ratification".
In the automotive world, it's most commonly applied in reference to the approval of a sanctioning body to race in a specific league.
[edit]
Homologation and NASCAR
The most well-known use of homologation among hotrodders is in reference to NASCAR racing. When NASCAR was first formed, all cars participating in NASCAR races had to be constructed of parts available to the general public, and every model had to come from a model run of which 500 cars were made available to the general public. This helped ensure that "stock car" racing remained "stock".
As NASCAR gained popularity, American car manufacturers were designing cars simply to win NASCAR events. Since homologation requirements compelled them to release a certain amount of each model to the public, a limited number of high-performance cars made their way into the marketplace, and helped to fuel the muscle car era.
[edit]
Trivia
Various tactics were used to satisfy homologation requirements, including the use of heavy duty parts designated as "Police" parts.
The Pontiac GTO (inspired by the Ferrari 250 GTO), is an acronym for "Gran Turismo Omologato", Italian for "Grand Touring Homologated".
In the 1964 Daytona 500, Chrysler's new 426 Hemi engines placed 1st, 2nd, and 3rd. This prompted NASCAR officials to immediately double the engine homologation requirement, from 500 to 1,000.
[edit]
Resources